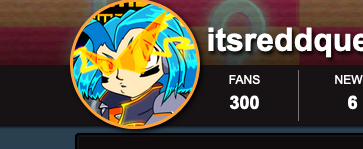 SPARTANS! TONIGHT WE DINE IN HELL!
AND TOMORROW I'M THINKING RAMEN!
In all seriousness though, thank you all for the 300 fans, I'm gonna get myself a nice warm bowl of ramen tomorrow to celebrate. I love you all and I'm so thankful for all the support these past few months. I've gone through some ups and downs, rebuilt myself during a slump, got to interact with the ones I look up to the most in this community and made some amazing friends. So from the bottom of my power core, thank you all so much. I love you all! <3
-Redd.